Page 7 of 9
Operational budget for programmatic activity during 2020: 82,826,045 NIS.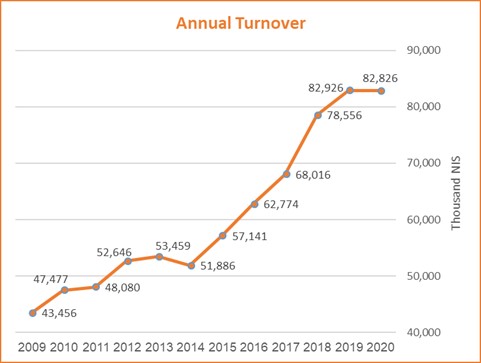 80% of the budget is obtained from the Ministry of Labor, Social Affairs and Social Services; local authorities and public foundations, such as funds of the National Insurance Institute of Israel, the JDC and the Shalem Fund, in exchange for the provision of services. To ensure the full operation of SHEKEL programs and services, donations and other sources of income are required, to the amount of 20% of SHEKEL's operational budget.
SHEKEL excels at operating high quality services with minimal operational expenses, taking care to reduce overhead at every level. For the past several years, overhead expenses have amounted to 4% of the programmatic budget. SHEKEL attaches great importance to ensuring high standards of management, guaranteeing that all funds received are channeled directly to the needs of SHEKEL beneficiaries.