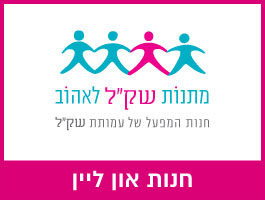 Outlet store
Great selection of original quality gifts, crafted with loving care by people with disabilities.
Gifts and souvenirs for celebrations, events and Jewish festivals. Baby and children's gifts. Household gifts and kitchen items. Beautifully designed candles and fragrant soaps. Hand embroidered and sewn gifts, including knitted goods. Our gifts come with original graphic designs and artwork.
SHEKEL House, 11 Yad Harutzim, Jerusalem
online shop // 02-6442049 Osnat: 050-5963026 Tali: 052-8390554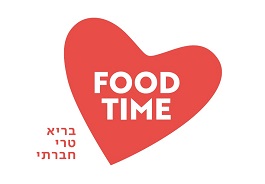 Kosher Mehadrin
Fresh, delicious and healthful menu
Sit-down and takeaway
Events
Special orders for offices/groups/outings etc.
Opening hours:
Sunday – Thursday: 7:30 – 16:00
Fridays: 07:30 – 14:00
SHEKEL House, 11 Yad Harutzim, Jerusalem
https://www.facebook.com/Foodtimejerusalem/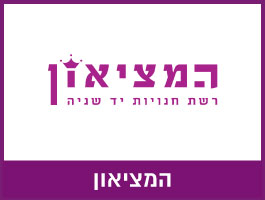 Vintage and second-hand stores
Discover a world of bargains at Hamezion!
Thousands of items, including: adult and children's clothes, designer and vintage fashions, jewelry, household items, books and more.
Don't know what to do with stuff you don't need that's in good condition?
Don't throw it away, donate it!
Hamezion stores in Jerusalem:
39 Pierre Koenig St., Jerusalem 02-6247993
5 Dorot Harishonim St., Jerusalem
Ramat Gan branch (opening soon):
82 Jabotinzky St., Ramat Gan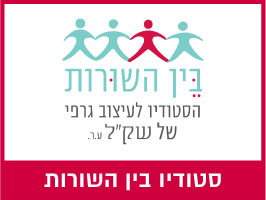 Graphic design studio
Graphic design
Illustration
Branding
SHEKEL House, 11 Yad Harutzim, Jerusalem
Tel: 02-5480108 // Yael: 052-5610383 // www.beinastudio.com