The Israel Center for Accessibility
Founded in 1998 with the goal of advancing and developing knowledge and information in the area of accessibility for people with disabilities. It was established with a view to improving planning and implementation processes for both physical accessibility and accessibility of services.
The Center has promoted the concept of accessibility at a major level, by developing accessibility for hundreds of projects throughout Israel, and implementing groundbreaking accessibility for Israel's public transport systems.
The Center provides professional consulting and planning services for a wide variety of bodies, while developing specialization and expertise in a number of areas, including: public transport, institutes of higher education, making services accessible for people with disabilities, developing accessibility masterplans for local authorities.
Chief clients
Public and business entities: local authorities, municipal corporations, universities, Israel Government Tourism Corporation, JNF, flight companies, commercial chains, Israeli Knesset, Old City of Jerusalem.
Professionals: Architects and planners, designers and building entrepreneurs.
People with disabilities who are actively involved in the area of accessibility. The Center provides them with training and directs clients to them who are interested in accessibility consultation for personal accessibility needs.
A Matter of Access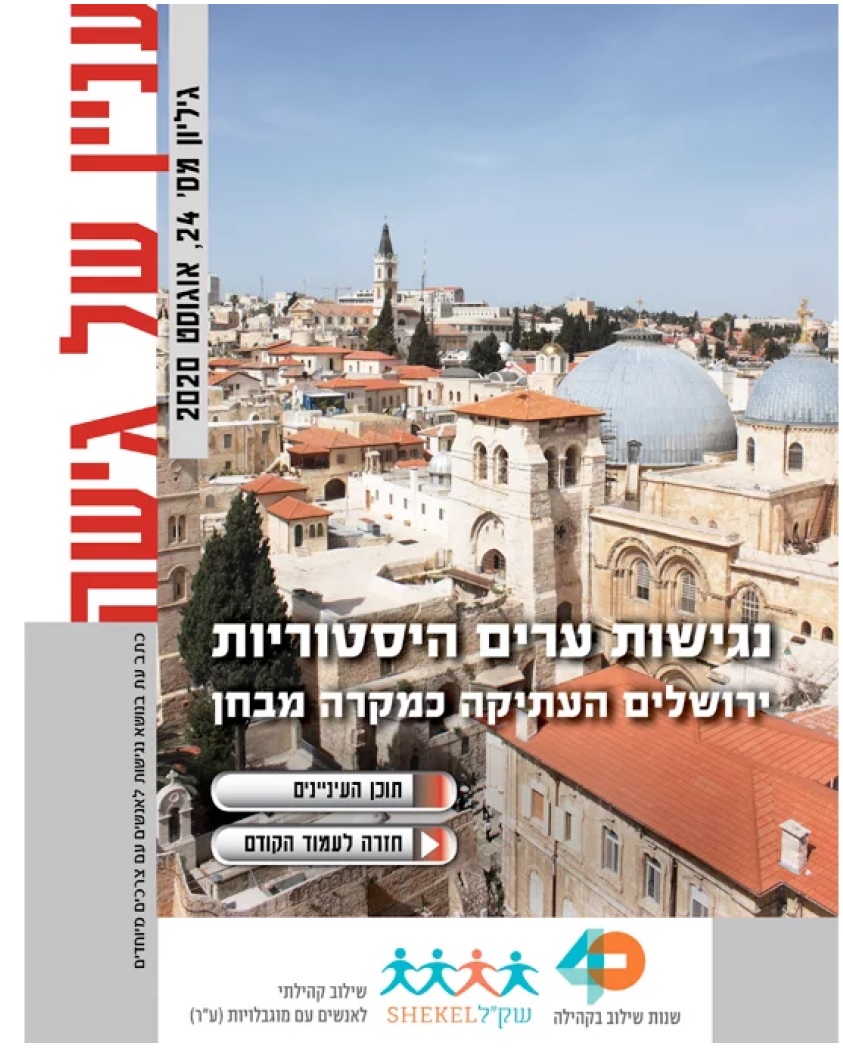 Issue No 24
Accessibility of Historic Cities